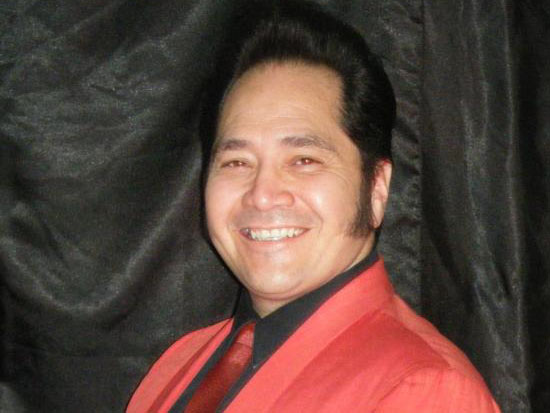 Danny Rome (danny@vegasgoodfellas.com)
Danny Rome was born and raised in Denver, Colorado.  He has been singing "as far back as I can remember".  Danny grew up listening to The Beatles, The Capris, and the Beach Boys, just to name a few.  His ability to pick out different vocal parts back then has come full circle today.
Danny started his professional career in 1988 as an "Elvis Impersonator".  He performed as Elvis in various cities around the United States including Memphis, Chicago and Las Vegas, and also having the opportunity to perform with Elvis' band-mates, Charlie Hodge and D.J. Fontana.  Danny formed and fronted his first band "The Rockin' Rebels" during this time.  After his run as Elvis, Danny was bored with impersonation life and was asked to join Phil Basiles', "Grease Lightning" band.  "Grease Lightning" allowed Danny to explore other artists' styles and vocal abilities.  Danny was the front man for the "Grease Lightning" band from 1993 to 2002 when he moved to Las Vegas.
In 2004 he joined Phil Riccobono's "Doo-Wop.com" band where he formed a lifelong friendship with his pal/mentor "Philly Ricco".  After three years of performing as one of four front singers, Danny and Phil moved on to their newly formed band "The Goodfellas" in 2007.  "The Goodfellas" have been voted as "The Best Band In Las Vegas" by the Review Journal's annual Best of Las Vegas poll.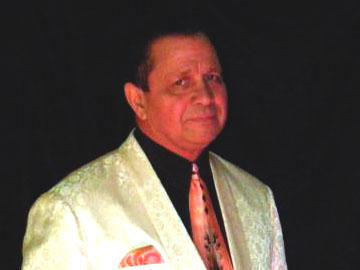 Phil Ricco (phil@vegasgoodfellas.com)
Phil Ricco began his singing career many years ago at the age of fifteen, standing on the streetcorners on Franklin Square Long Island.  He fell in love with the sweet harmonies of groups like "Frankie Lyman And The Teenagers", "The Dubs", "The Earls" and many more.
Phil sang with several groups during the early years of rock and roll.  In 1983 he co-founded "The Traditions", an accapella group that went on to enjoy performing in many venues in the New York Metropolitan area, in revival shows with many of the groups that he loved for so long.  In 2000, Phil living in Las Vegas, formed Doo-wopp.com, a self contained band performing hits from the 1950's and 60's.  They performed in many of Las Vegas' venues and had a large following.
In 2007, Phil joined Danny Rome to continue his journey of music as "The Goodfellas", which earned "best band" category with The Las Vegas Review Journal in that same year.  The "Goodfellas" have evolved not only to be an excellent sounding band, but a show band that now extends to the music of the 1970's, and in the future....beyond...
Phil's love for the music is deeply ingrained in his spirit, and all who know him can testify to that.

Jerry Jones
Jerry Jones spent his formative years in the Pacific Northwest, first in Oregon, then in Seattle, Washington where he attended college. Jerry works actively within the music and entertainment scene in Las Vegas as a vocalist/writer/producer. He also works in public relations, marketing and artist management. He has several projects in various stages of development. He is also a founding member of the vocal group Fifth Avenue. With this group, or as a soloist, he has worked with artists such as Bob Hope, Bill Cosby, Jerry Lee Lewis, Norm Crosby, Bobby McFerrin, Dianne Schuur, Kurt Elling, Take 6, and Clint Holmes. On any given night, he will still be out and about, supporting live music and shows in Las Vegas, his favorite pastime.